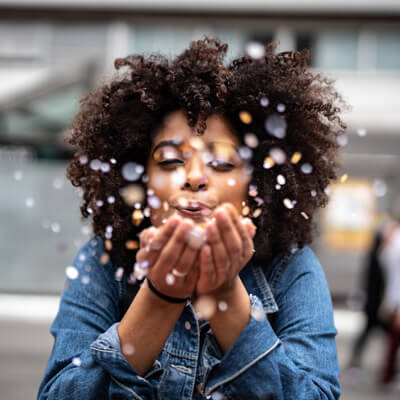 Thrive Chiropractic Reviews
What Our Westlake Village Patients Say
At Thrive Chiropractic we love when patients share with us their feedback and comments after chiropractic care. Please read our practice member testimonials below to see what other people have achieved through their tailored treatment plans with us.
Share your stories too! Click here to send us your feedback so that we can help to spread the word about the benefits of natural Thrive Chiropractic care.
For more information, or to schedule an appointment contact us today.
---
I'm an elite gymnast, gymnastics coach/trainer and a stunt person working with the crew on the American Ninja Warrior show. I've had more than my share of injuries."
I've always depended on chiropractic as a way to keep my body in shape; ready to go. But there came a point where the manual adjustment made me sore for days afterward. I needed something less forceful. I found an expert with a bag of 'tricks' that works for me. Dr. Mike uses a non-force technique called, Koren Specific Technique (KST). The moment I stepped into Dr. Laura and Mike's office I knew I was in the right place. Wherever my travels take me, I know that I don't have to suffer for days or weeks on end before I can get adjusted and on the move!
– Jen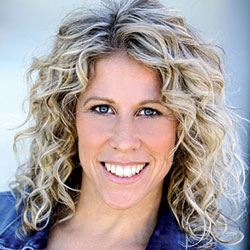 "People are amazed at how quickly I changed for the better!"
For years I was chronically sick, totally exhausted and in constant, unrelenting pain. Not anymore! Not only have I gotten back to who I was, I know have more flexibility and I'm a heck of a lot more cheerful now that I'm no longer stressed out. Now I have friends and co-workers asking if I think Thrive Chiropractic could help them. My answer? Absolutely. I know they can!
– Toni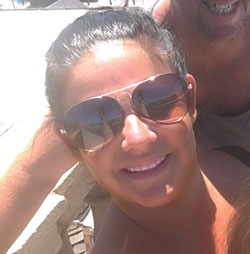 "It was a huge change and in an amazingly short period of time!"
I'm 15 years old and had stomach pains that was getting worse. I was diagnosed with having ulcerative colitis. All I know is that I couldn't do anything with my friends. I was on fifteen different medications, laying on the couch all day and eating skinless chicken breast. I was getting worse. Finally, a friend of my mother's said we should see the doctors at Thrive Chiropractic. They had help her. Even though they were pretty far from where we live, the decision to go changed everything. They focused on the misalignment in my spine that they said was causing the problems with the part of my nervous system controlling my stomach. There was a huge change in a short period of time, and it was amazing! I'm no longer on 15 medications and I can hang out with my friends, eat what they eat. No problem at all!
– Sara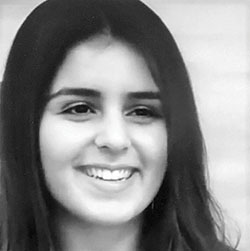 "If I weren't in the shape I am now… I doubt I would be having as much fun and travel as much as I do now… thanks to Thrive Chiropractic!"
Two things plagued me; I was stressed out and my hips always hurt at some live, no matter what I was doing. I took their recommendation of a program of corrective adjustment care and now, I'm sleeping better, had a huge boost in energy and my stress level and emotional reaction to it have been reduced to the point I don't think about or feel it. I love to travel the world now and can't ever imagine a time when I won't be regularly checked and adjusted.
– Bob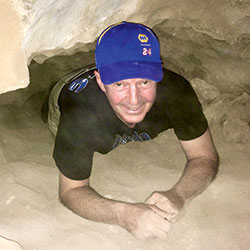 "I no longer experience the level of stress and anxiety I use to, before I started my regular care!"
The chronic pain I used to live with has been reduced to such a level that it no longer interferes with anything I choose to do. My posture is better and bonus… I lost weight, no brain fog and I stopped getting sick! That really surprised me. I also have more energy and my personal relationships have improved. As nuts as that might sound, I owe all this to the miracle that I experienced at Thrive Chiropractic. It certainly has gone way beyond my expectations!
– Brenna


"The adjustments are crazy-good, and I look forward to continuing good health!"
After many years of working at a computer, I suffered from unrelenting neck and hand pain that was so bad, it felt like I had gloves on that were too small — my fingers throbbed. Halfway into my corrective care plan, my neck, wrists and finger no longer wakes me in the middle of the night or bothers me during a full day of work. Everyone should be under care at Thrive Chiropractic.
– Carrie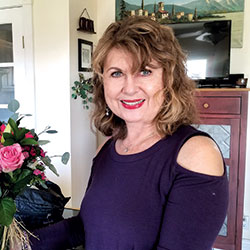 "Now, I'm able to do more of what I love to do and sleep better than I have for a very long time."
Being athletic; running, riding and training horses, I have had my share of injuries including those that have happened to me as a nurse. At Thrive Chiropractic, I found solutions to not just my aches and pains, but things like my chronic headaches, debilitating stomach issues and was finally able to address and correct an injury I had some 35 years ago. Working to peel back the layers of adaptation my body had been subjected to, we were able to deal with the original insult. Wow! Now, I see Dr. Mike once a week to help maintain my gains!
– Cindi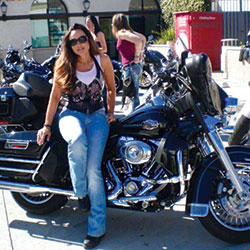 "Not just feeling better, but actually doing better, changed my life!"
I had been dealing with migraine headaches that I'd get three, sometimes four times a week. I was so tired and sick of taking pill after pill, after pill that a lot of times, didn't do anything but hurt my stomach. Sometimes, it felt like my head was going to explode. My adjustments at Thrive Chiropractic changed everything. No pills, no stomach problem, and NO HEADACHES! Thrive Chiropractic changed my life for the better. My advice to anyone who is dealing with anything that is shutting them down from feeling alive is to come here. When they say, should I? I say — Just do it!
– Kelly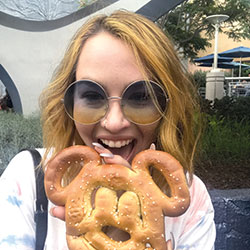 "I've never felt as connected to my body and mind as I do now!"
At age 54, after 35 years of being a hair stylist and being physically very active, I began to experience pains in my hands, my fingers tingled all the time and my stomach — which I've always had issues with — were all crashing down on me, it seemed. When I started getting brain fog and my energy tanked, that's when I really got scared. What was happening to me?" Until I started at Thrive Chiropractic, I had no idea that my nerve system was in such a poor state. But now, with the knowledge I've gained, the understanding of what I can do to help myself, and getting regularly adjusted — I'm me again!
– Sherryee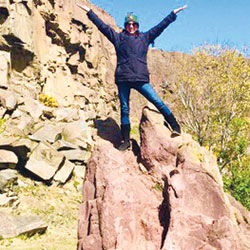 "At 57 years of age, the chronic pains I had grown accustomed to from my years of fitness training and competitive cycling, had long since caught up to me. My thoughts turned to… What am I going to do now?"
All I could think about was what it will be like not to enjoy the things I've always done. That's when I was referred by a friend to Thrive Chiropractic. Now, they are as integral to my life as the joy I get from having no limitations as to what I can do. I tell my friends to put at least as much focus and energy into yourself as you do work, and that includes the benefits of Thrive Chiropractic like I do now, and will always do.
– Vince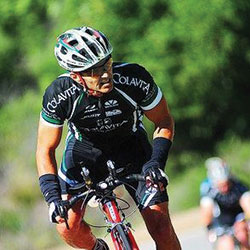 ---
Thrive Chiropractic Reviews | (805) 908-0111